Berral i Miró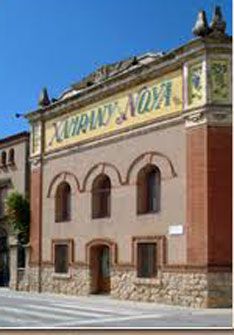 Thanks to the Berral i Miró winery, a young venture in the ancient world of sparkling wine, we can return to the classic roots of cava making.
The Berral i Miró winery is one of the newest cava manufactures in Sant Sadurní d´Anoia, Penedès, inside of Cava, Spain. Despite their relative youthfulness, the enologists and the team of winemakers at this winery has been crafting cavas in Penedès since the late nineteenth century.
In the early twentieth century the entrepreneur Joan Miró i Bages began the construction of this winery with the help of the architect César Martinell. Today, this winery still has tiled eaves from 1929 which read "Xampany Noya" and the name "J.Miró." Right across from this industrial building the Miró family has a neoclassical style family mansion that was also designed by the architect César Martinell.
The cavas crafted by the Berral i Miró winery are all crafted from a coupage of the native grape varietals to Penedès: Macabeo, Xarel-lo, and Parellada.
Founded in: 1992
Address of Winery: Plç. Manuel Raventós, 8
City: Sant Sadurní d'Anoia
Province: Barcelona
Postal Code: 08770
Country: Spain
Phone Number: (+34) 938 912 763
Does this winery offer guided tours? No
Does this winery offer tourist services? No
There are no products matching the selection.