Bodega Tionio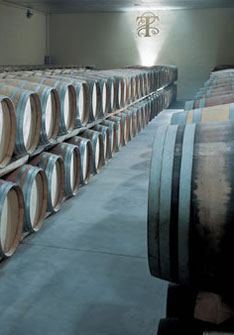 All of the wines from the Bodega Tionio winery have been crafted, since 1995, from an exacting selection of the best grapes.
The Bodega Tionio winery is located in Ribera del Duero and was founded in 1995 by the Bodegas Parxet winery, a company known for producing fine cavas in the Alella region. From its inception, the winery wanted to create wines that expressed the personality of the Castilian terroir. In order to achieve that goal, Bodegas Tionio established a clear guideline: great wines are made in the vineyard, not in the cellar. A claim easier to enunciate than to follow, it must be admitted, however, that the wines produced by the company have remained faithful to that original claim.
Nowadays, the Bodega Tionio winery belongs to Ramón Raventós Basagoiti, who purchased it in 2006 along with all of the wineries of the Parxet group, such as Parxet and Marqués de Alella. Over the years, the group has expanded into La Rioja and even into the Montsant DO, with Basagoiti's latest acquisition being Portal del Montsant. The Parxet group has also absorbed the Mont-Ferrant winery, which only produces sparkling wines.
The Bodega Tionio winery of the Parxet group crafts its red wines from specific, low-yield Tempranillo clones that produce high quality grapes. The winery also crafts a young Verdejo white wine in the Rueda DO.
All of the wines by the Bodega Tionio winery are crafted from grapes that have undergone a meticulous selection process, and only two vintages are produced from each harvest. Nevertheless, if the chief oenologist considers that one specific vintage does not reach the required quality standards for producing Tionio, the flagship wine of the company, then the winery only produces and releases Austum, the young red wine.
This winery utilizes oak barrels that are a maximum of two years old. 10% of its oak barrels are American, and 90% of them are from Allier, France. Tionio, the top wine, is aged for 14 months, while Austum is aged for 6 months.
Founded in: 1995
Address of Winery: Carretera de Valoria, km. 7
City: Pesquera de Duero
Province: Valladolid
Postal Code: 47315
Country: Spain
Phone Number: (+34) 933 950 811
Does this winery offer guided tours? Yes
Does this winery offer tourist services? No
Designation of Origin:
Grape Varieties: