Belondrade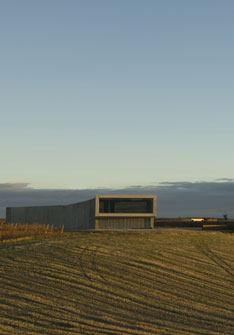 Belondrade is a revolutionary winery of the Rueda. The innovation of the barrel aged white wines from Belondrade mark a turning point for all of the white wines that are produced in the Rueda, which is the Queen DO for the white wines of Spain.
In 1994, after working as the director of communications for the international airlines Air France, Didier Belondrade began his career making wine. Mr. Belondrade founded the Bodegas Belondrade winery in the Reuda as the owner and director. Didier Belondrade is a Frenchman and when living in the Nava del Rey, he presented a revolutionary white wine to Spain, Belondrade y Lurton, a barrel aged white wine that was produced in Spain. This is a barrel fermented and barrel aged Spanish Verdejo, which was aged in its lees. This is an elegant, well-integrated, and silky white wine with a grand expression and complexity that harmoniously combines several different terroirs.
The Belondrade winery has 30 hectares of their own grapevines, which are spread out between 19 different vineyards which provide for different terroirs depending on the specific soils, the grapevine´s orientation and rootstocks, as well as differing types of grapevine clones that were used. The grapevines that are cultivated on this winery´s plateau are situated in soils that have a layer of rocks between 4 and 25 inches (10 to 60 Centimeters), a layer of clay in the subsoil, as well as deep layers of limestone. The grapevines are cultivated with a density between 1,100 and 3,300 grapevines per hectare, with average yields between 30 and 35 hectoliters per hectare. All of the grapes from these vineyards are the property of the Belondrade winery and they are only used for Belondrade wines. The Belondrade y Lurton grapevines have a median age of 30 years-old and the Quinta Apolonia wine is crafted from grapes that are harvested from eight year-old grapevines.
These vineyards are situated at 2,500 feet (750 Meters) above sea level and this micro-climate receives an average of 11 to 14 inches (300 to 350 Millimeters) of rainfall annually. This is a continental microclimate that is characterized by cold winters and short but hot summers. There are always great temperature change between the days and nights. The grapes of these vineyards are cultivated in a manner that is respectful to the environment following the guidelines and philosophy of the Belondrade winery. All of these grapes receive a delicate cultivation and a meticulous selection process, and they naturally develop their own yeasts. The Belondrade and Lurton white wine is aged for one year in barrels and six months in its bottle before becoming available on the open market.
After this winery´s establishment in La Seca, Didier Belondrade began crafting two different wines with the help of the winemaker Macario Gonzáles Sánchez and his enologist Félix Crespo Álvarez. Mr. Belondrade named these two wines after his daughters Quinta Clarisa Belondrade and Quinta Apolonia Belondrade. The first is a 100% Tempranillo rosé wine and the second is a barrel fermented and aged Spanish Verdejo.
Founded in: 1994
Address of Winery: Quinta San Diego, Camino del Puerto, s/n
City: La Seca
Province: Valladolid
Postal Code: 47491
Country: Spain
Phone Number: (+34) 983.481.001
Does this winery offer guided tours? Yes
Does this winery offer tourist services? No
Denominaciones de Origen:
Variedades: