Billecart-Salmon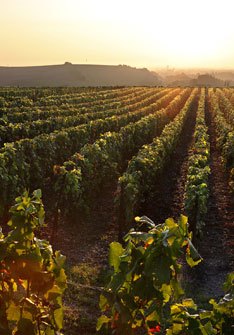 Since 1818 seven generation of the Billecart and Salmon families have managed to combine tradition with modern winemaking to produce the finest expression of Champagne at the Billecart-Salmon Champagne house.
In the year 1818, Nicolas Françis Billecart married Elisabeth Salmon and together the founded the Billecart-Salmon House of Champane this very same year in Mareuil-sur-Aÿ, France. Today, after seven generations, François and Antonie Roland-Billecart run this Champagne House. Their father, Jean-Roland Billecart, continues to oversee this family business to this day. This family tradition of wine making is based on three pillars: finesse, balance, and elegance.
All of the grapes used to craft Billecart-Salmon Champagnes are cultivated in exceptional terroirs. This winery has 42 hectares of their own grapevines, and they also buy the grapes from 140 hectares of 35 different Crus of Champagne. The majority of these grapes are cultivated within 12 miles (20 Kilometers) of Epernay, the home of the world´s largest Crus of Pinot Noir, Chardonnay, and Pinot Meunier.
The champagne from the Billecart-Salmon winery is crafted slowly, combining tradition with modern winemaking. This winery utilizes modern winemaking techniques to achieve the highest quality champagnes. In respect to their tradition, their Grandes Crus champagnes are aged in barrels and their bottles in this winery´s XVII and XIX century wine caves that are held at a constant 54 ºF (12 ºC). This is one of the secrets to how these champagnes achieve such fine effervescence.
Founded in: 1818
Address of Winery: Rue Carnet, 40
City: Marevil Sur Ay
Province: Champagne
Postal Code: 51160
Country: France
Phone Number: (+33) 326.526.022
Does this winery offer guided tours? No
Does this winery offer tourist services? No
Denominations of Origin:
Grape Varietals: