Bodegas Naia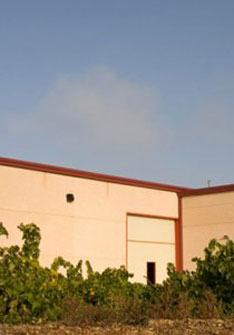 Thanks to the incredible craftsmanship and love for the Spanish Verdejo grape varietal, the Bodegas Naia winery crafts distinctive representations of the Spanish Verdejo grape varietal, making some of the best white wines of the world.
From one of the main homelands of the world for the Verdejo grape varietal, in a region considered to be the Grand Cru of the Rueda, the Bodegas Naia began crafting grand Verdejo wines in 2002 in the town of La Seca, Spain. The Bodega Naia decided to make the Verdejo their principal grape, and it remains the protagonist grape of this winery to this day. This winery has nearly 22 hectares of grapevines situated between 2,300 and 2,620 feet (700-800 Meters) above sea level, with some of their grapevines being century-old pre-Phylloxera grapevines. These century old grapevines have very low yields but this is made up for by the grapes incredibly high quality with expressions of both continental and Mediterranean climate. This is a region with extreme differences in temperature during difference seasons of the year that can reach up to 122 ºF (50ºC) in differences between the cold winters and hot summers. Furthermore, the summers in this region are hot and dry and the annual rainfall never exceeds 20 inches (500 Millimeters) per year.
At the Bodegas Naia the harvests are always realized by hand and at night with the harvests beginning in September of each year. During the harvest process this winery only selects the grape clusters which have achieved optimal and uniform ripeness. After the harvests some of the grapes undergo pre-fermentation freezing while others are preserved in cold storage facilities before the vinification process begins. These cold treatment processes the grapes skins and pulps become further concentrated creating more aromatic end resulting wines. After the fermentation process all of the wines from this winery are aged in certain types of vats in their fermentation lees so that the final product wines are more complex and silky. One of the Bodegas Naia winery´s incredible wines is their crianza aged Verdejo white wine, Naiades. This white wine is fermented in French oak barrels where this wine is also aged. This is a complex white wine that has great aromatic richness.
All of the wines of the Bodegas Naia constantly receive Peñín Guide scores of over 90/100 points. The white wine mentioned above, Naiades 2009, was scored at a 94/100 by the Peñín Guide.
Founded in: 2002
Address of Winery: Camino San Martín, s/n
City: La Seca
Province: Valladolid
Postal Code: 47491
Country: Spain
Phone Number: (+34) 628 434 933
Does this winery offer guided tours? No
Does this winery offer tourist services? No
Denomination of Origen:
Grape Varietales: