Celler Cercavins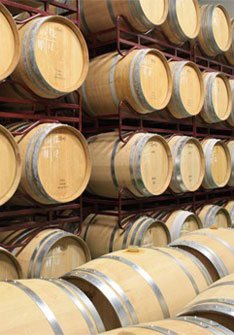 Three partners with a grand winemaking tradition united to start the Celler Cercavins wine venture in Lleida.
In 2003 three partners, each with their own winemaking history, united to found the Celler Cercavins winery in Lleida under the Spanish Denomination of Origin Costers del Segre, within the sub-region of Valls de Riu Corb. This is a dry region of Spain with arid soils and still this winery has not altered the environment with the use of irrigation systems to maintain their century old grapevines. All together this winery has over 50 hectares of its own grapevines.
The enologist Enrique Gil installed the modern facilities that this winery uses today, in a special way to allow the winery to work with the grape must immediately upon the grapes arrival with 150,000 liter (400 US Gallon) climate controlled stainless steel vats. This is an underground barrel facility that has a consistent temperature and humidity with over 150 French, Hungarian, and American oak barrels being in use each year.
Currently the Celler Cercavins winery produces 100,000 bottles of wine per year with equal parts red and white. This winery has a promising future for being able to increase this wine production. The red wine, Bru de Verdú de Cercavins, is one of the most well-known wines by Celler Carcavins.
Founded in: 2003
Address of Winery: Poligono 8, Parcela 17
City: Verdú
Province: Lleida
Postal Code: 25340
Country: Spain
Phone Number: (+34) 973 348 114
Does this winery offer guided tours? No
Does this winery offer tourist services? No