Clos 93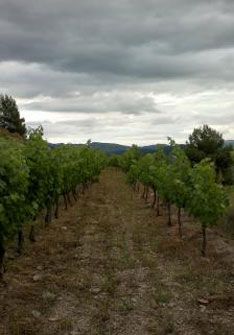 In a wine venture that started in 2008 in Priorat, three friends with a grand passion for wine founded the Clos 93 winery. Their vintage, L'Interrogant (?), is a unique wine that is well-representative of its name as it is a mystery and curios wine.
The Clos 93 winery was founded by three friends who are all also related to one another in some way. These friends and family members wanted to share their love for wine and they began crafting wines from Grenache Noir, Carignan, and Cabernet Sauvignon grapes. Their vintage, L'Interrogant, is an oak barrels red wine from the Priorat DOCa that presents a question mark on its label. This question mark was chosen as it is a universal symbol that will transcend cultures, and it also brings curiosity towards the mystery that is this product itself.
This vinification venture officially started in 2008 when Rubén Sabaté, a studying enologist, began crafting wines for local consumption in Priorat. These wines were from grapevines in the municipality of El Lloar, inside of the Priorat DOCa. Rubén Sabaté always had the goal of expanding into national and international markets and in 2011 he was successful in doing this with the L'Interrogant coupage.
The name of the winery, Clos 93, has two different meanings. The first meaning is an analysis of the name itself. The word Clos refers to an enclosed space where ancient wine was crafted in the back corner of ancient winemakers houses (just as L'Interrogant is produced). The number 93 was chosen for two reasons. The number 9 signifies the word, nine, which in Catalan is "nou" and this was chosen because as this winery was new to the region. The following number 3 is to represent the three friends and partners: Rubén Sabaté (an enologists), Pepo García (a grape cultivator), and Josep Mª Sabaté (the general manager of clos 93). The second significance is that Clos 93 was the 93rd winery to register in the Priorat DOCa of Spain.
The oak barreled red wine, L'Interrogant by Clos 93 in the DOCa Priorat, was crianza aged in French oak barrels for 9 months. This is a smooth wine that invites one to drink more and more. Clos 93 also crafts a wine that is aimed at the youth market. This wine was designed to be perfect for youthful parties to help the young wine enthusiasts celebrate the complications of life with a delightful glass of red wine. The idea is that despite the complications of life, when enjoying wine among friends you can never feel alone.
Founded in: 2008
Address of Winery: c/ Nou, 26
City: El Lloar
Province: Tarragona
Postal Code: 43737
Country: Spain
Phone Number: (+34) 620 215 770
Does this winery offer guided tours? Yes
Does this winery offer tourist services? Yes
Denomination of Origen:
Grape Varietales: