Descendientes de J. Palacios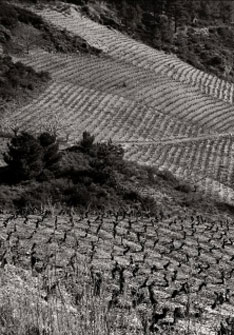 With very old grapevines that are situated on nearly impossibly steep slopes, Álvaro Palacios and Ricardo Pérez Palacios are crafting wines with a pure expression of Mencía from the Bierzo, at the Descendientes de J. Palacios winery.
The Descendientes de J. Palacios winery was founded in 1999 when a wine making family from the Rioja relocated to the Leonés municipality of Villafranca del Bierzo. The name, Descendientes de J. Palacios can be translated into English as "Descendents of J. Palacios" and just as this winery´s name would suggest, it was named after the father of Álvaro Palacios, who is the grandfather of this winery´s winemaker, Ricardo Palacios. Álvaro Palacios (the architect of the Priorat DOQ) and his nephew Ricardo Pérez Palacios (from the Palacios Remondo family of the Rioja) acquired and restored this small winery in this same region, Villafranca del Bierzo. This winery has 27 hectares of its own old grapevines of the native grape varietal, Mencía.
These vineyards are spread out over 200 different plots of land that are situated on steep slopes with different orientations to the sun through the municipalities of Corullón, Valtuille, Villadecanes, Parandones, and Villafranca within the Bierzo. Each of these vineyards are situated at unique altitudes with soils that are rich in minerals. These soils can be generalized as having high levels of quartzite, sandstones, and clays, and they are all above a layer of solid rock and thick laminar slate.
These vineyards enjoy a continental climate that is influenced by the Mediterranean Sea. There are low levels of annual rainfalls that do not exceed 600 ml (20 US ounces). Álvaro and Ricardo cultivate their grapevines in a fully organic manner based on the principals of biodynamic grape cultivation with the goal of cultivating divine and pure grapes. The wines crafted in this green and mountain region of the Bierzo have a distinctive high quality and they are pure expressions of their grapes.
The Spanish red wines by the Descendientes de J. Palacios winery in Bierzo are fresh, fragrant, flavorful, and lively.
Founded in: 1999
Address of Winery: Calvo Sotelo, 6
City: Villafranca del Bierzo
Province: León
Postal Code: 24500
Country: Spain
Phone Number: (+34) 987 540 821
Does this winery offer guided tours? No
Does this winery offer tourist services? No
Denomination of Origen:
Grape Varietales: