Finca de la Rica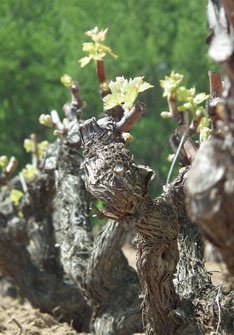 Just like an adolescent game, we are constantly more and more fascinated by the wines being produced by the Finca de la Rica winery.
Situated inside the heart of the Rioja Alavesa, the Bodega Finca de Rica winery has their facilities in El Convento. The Amurrio Barroeta brothers represent the fourth generation of this family to lead this winery and cultivate their grapevines. They have 31 hectares of grapevines in Alavés spread out among 25 different vineyards inside of Labastida. The Rioja Fina de la Rica winery also has century old Grenache grapevines and eighty year-old Viura grapevines at the Matadula vineyards. The Finca de Rica winery´s most expansive grapevines, however, are their Tempranillo grapevines that have an average age of 45 years-old.
These grapevines are situated at an average altitude of 1900 feet (580 meters) enjoying an Atlantic micro-climate due to their unique topography. The Sierra de Toloño protects these grapevines and their north to south orientation along the Ebro River provides natural protection. These vineyards have calcareous clay filled soils.
The Finca de la Rica winery has recently chosen a new and original image for their winery. They got this brilliant image for memories of their adolescent hobbies and they have been able to incorporate this into their wines. In a way this creates a bond between the consumer and the winery.
Founded in: 2009
Address of Winery: Las Cocinillas s/n
City: Labastida
Province: Álava
Postal Code: 01330
Country: Spain
Phone Number: (+34) 628 833 065
Does this winery offer guided tours? No
Does this winery offer tourist services? No
Denomination of Origen:
Grape Varietales: