Mas Martinet Viticultors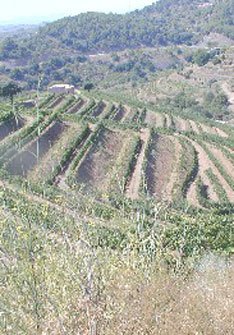 The Mas Martinet Viticultors winery is one of the five largest wineries of Priorat. This winery pioneered winemaking in this region of Spain with their very cautious vinification methods and their intense and elegant terroir wines.
The Mas Martinet Viticultors of the D. O. Q. Priorat is one of the "Cinco magníficos" (the Magnificent Five), which presents the five largest wineries in Priorat, Spain. This group of wineries has competed against each other for ages resulting in grand advancements in the quality of wine coming from this region today.
One unique trait of the Mas Martinet winery is that the Pérez Ovejero family who founded it did not come from a family tradition of winemaking. Josep Lluís Pérez and his family began studying enology in 1981, and after a meticulous study of their micro-climate, their soils, and native grape varietals; five years later in 1986 they began their project of producing wines at the Mas Martinet winery. This family soon realized that they had found one of the best regions for crafting high quality wines between Falset and Gratallops. This family took a careful study of the soils in this region and decided that it was perfect for their vineyards. Each plot of land was assigned a certain grape varietal for its natural characteristics so that it would best support the grape varietals.
The Ovejeros decided to work with the native grape varietals Grenache (Garnacha) and Carignan (Cariñena); as well as the foreign grape varietals Cabernet Sauvignon, Merlot, and Syrah. In recent years this winery has been known as Bodega Mas Martinet de Sara Pérez as Josep Lluis wanted to transition this winery to the hands of his daughter.
The grapevines at the Mas Martinet winery are cultivated in trellises at high altitudes to get more useful topsoil and higher quality grapes. There are seven hectares of grapevines in this dry region situated with an irrigation system to protect the grapevines during droughts. Droughts are common in this region during crucial stages of grape cultivation including budding, flowering, and veraison (the onset of ripening) and therefore the watering is very important.
In order to craft the wines at the Celler Mas Martinet winery the harvest dates are chosen after this winery's enologists have become satisfied with a detailed analysis of the grapes sugar, acidity, polyphenols ripening, and overall taste of the grapes. At the perfect moment these grapes are harvested, destemmed, and vinified separately according to their vineyard and grape varietal. This winery works with stainless steel vats that are between 1,200 and 5,000 liters, as well as fine grained 1st, 2nd, and 3rd year French oak barrels from Allier.
Founded in: 1986
Address of Winery: Ctra. Falset-Gratallops, Km. 6
City: Falset
Province: Tarragona
Postal Code: 43730
Country: Spain
Phone Number: (+34) 629 238 236
Does this winery offer guided tours? Yes
Does this winery offer tourist services? No