Bodegas Maurodos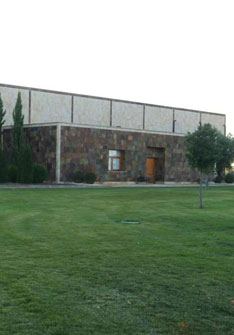 Maurodos is a grand winery of Toro, Spain, and with their San Román and Prima wines they have gained international prestige. This winery crafts modern and elegant red wines from Toro that are very well-expressive of their terroir.
The Bodegas Maurodos winery was founded in 1995 by Mariano García as a new project to produce wines from the Toro DO of Spain. Mariano García had formally ran the Bodegas Mauro. This winery was constructed in the Pedrosa del Rey municipality of Toro, in the province of Valladolid. This winery has 65 hectares of grapevines spread out in unique plots between Villaester and San Román de Hornija with a majority of Tempranillo grapevines (Tinta de Toro), followed by Grenache Noir grapevines. Despite the new facilities, these grapevines have a median age of 35 years-old. The soils in this region are loam soils that are rocky, sandy, and full of clay. This is perfect for grape cultivation as it provides for great water retention in this extreme continental climate.
At the Maurodos winery all of their grape varietals always receive separate vinification processes and their wine´s always acquire the full characteristic of each of their Pago rated grapes (which highest grape quality rating of Spain). This winery ages their wines between one and two years in French and American oak barrels.
"San Román" is one of the most well-known vintages of the Bodegas Maurodos winery. The San Román red wines by Maurodos express the full character of the Toro terroir and these are powerful wines with a brilliant minerality, potency, density, and elegance. These wines are marked by their friendly tannins and they have been aged for two years in oak barrels. After these wines are released from the winery they continue to have great evolution in their bottle for at least two more years.
The wines of the Bodegas Maurodos winery of Toro that have only been aged for one year in oak barrels, are the "Prima" wines. The grapes of these wines come from young grapevines and they are well-structured wines that are easy to drink. These are modern wines from Toro that the whole world can enjoy.
Founded in: 1995
Address of Winery: Ctra. N-122, Km 412 Villaester
City: Pedrosa del Rey
Province: Valladolid
Postal Code: 47112
Country: Spain
Phone Number: (+34) 983 784 118
Does this winery offer guided tours? No
Does this winery offer tourist services? No
Denomination of Origen:
Grape Varietals: