Celler Piñol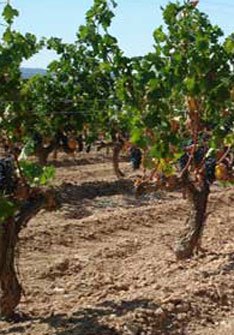 The Celler Piñol winery crafts expressive wines that are a pure expression of the tradition and terroir in Terra Alta, Spain.
The Celler Piñol winery in Batea, a region within the Terra Alta D.O., began crafting traditional artesian wines in the 1940s. In 1995 this winery was renovated and modernized with the latest winemaking technologies available at this time. As a result, "L'Avi Arrufí 1995" won the silver medal at the "Sélections Mondiales de Montréal," the largest international wine competition in North America.
The Celler Piñol winery has 57 hectares of their own grapevines which are situated between 1,300 and 1,640 feet (400 and 500 Meters) above sea level. This region has a continental climate that is influenced by the Mediterranean Sea. This micro-climate has marked temperature changes between the day and night, especially during grape ripening periods. This region has low annual levels of rainfall with elevated levels of sunshine. The soils at these vineyards are dark and chalky, with some clay present alongside low levels of organic material. This brilliant Spanish terroir allows the production of intense and complex organic wines.
The Celler Piñol winery believes that 80% of a wine´s quality originates at the vineyards, with the specific grapes themselves. For this reason most their grapevines are planted in trellises to ensure high quality grapes. This winery attributes the other 20% of a wine´s quality to its vinification. The Celler Piñol winery combines tradition with modern winemaking practices at its new facilities and they craft their wines with knowledge and passion.
The red wines by the Celler Piñol winery of the Terra Alta DO present pure aromatic expressions of their grape varietals. These wines are full of nuances and bring a world of flavors to the palate in addition to presenting intense colors in a glass.


Founded in: 1940
Address of Winery: c/ Algars, 7
City: Batea
Province: Tarragona
Postal Code: 43786
Country: Spain
Phone Number: (+34) 977 430 505
Does this winery offer guided tours? No
Does this winery offer tourist services? No