Heredad Segura Viudas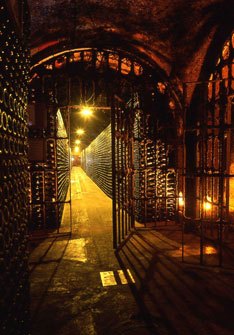 Since the mid-twentieth century the Heredad Segura Viudas winery has been crafting cavas and wines which have been distributed around the world. With their very traditional sparkling wine production this winery´s cavas have gained international prestige.
The Heredad Segura Viudas winery did not start commercializing their wines and cavas under their own brand name until 1969, however, they started producing wines in the early 1950s. This commercialization under their own brand name came after they built their new facilities which used the latest technology available on the market to craft the highest quality of wines. After this it did not take long for the Segura Viudas winery of Penedès to gain national and international prestige for their very high quality. This winery grew so fast that they became noticed by the Freixenet winery and in 1984 Freixenet purchased this winery. Since then the Heredad Segura Viudas winery consolidated their wine exports of red wine, white wines, and rosé while continuing to produce their very high quality of cavas for their primary export product.
The Heredad Segura Viudas winery is situated in the fertile lands of the Torrelavit municipality of the Alt Penedès. This winery has 180 hectares of grapevines is calcareous soils that are situated between 330 and 1,500 feet (100 and 450 meters) above sea level. This winery´s facilities are built on what used to be a XI century watchtower in Torre Galimany. Over the centuries the functionality of this facility changed from a military fortress to an agricultural and winemaking site. There are unique extensions made at different time periods which include the architectural styles from the Visigothic, Romanesque, and Gothic time periods.
One of the flagship cavas from the Segura Viudas winery is the Grand Reserve cava, Heredad Segura Viudas Brut Gran Reserva. This cava is aged in crianza for 36 months and it is crafted from a coupage of Macabeo and Parellada grapes. This cava has a grand structure with a brilliant creaminess making it one of the most acclaimed sparkling wines in the world.
Founded in: 1969
Address of Winery: Ctra. de Sant Sadurní d'Anoia a Sant Pere de Riudebitlles, Km 5
City: Torrelavit
Province: Barcelona
Postal Code: 08775
Country: Spain
Phone Number: (+34) 938 917 070
Does this winery offer guided tours? Yes
Does this winery offer tourist services? No
Denomination of Origen:
Grape Varietales: