Mas Sersal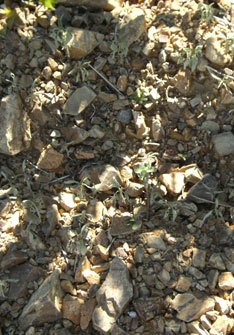 The Mas Sersal winery crafts traditional wines with a very unique character that present one of the best expressions of the Spanish Montsant terroir.
The enologist Salvi Moliner and the sommelier Sergi Montalà joined forces to create the Mas Sersal winery in Montsant. Their main goal was to present the richness and force of this terroir with the soul of their red wines.
With the native Priorat grape varietals Grenache and Carignan (Cariñena), the Mas Sersal winery crafts their wines from a very cautious and traditional manner in order to present the maximum expression of Montsant. These are all very unique wines. The Mas Sersal winery cultivate their grapes at the Finca Aiguasals vineyards which have typical Priorat soils that are full of licorella clays. Also, this winery has a hectare of old Grenache and Cariñena grapevines in the neighboring town of Els Guiamets.
The Mas Sersal winery of Montsant crafts two Spanish red wines, Estones and Secret. In May of 2013 they introduced a new red wine into the market with a grand personality, Estones de Mishima. This wine was crafted in collaboration with a well-known and beloved musical group, Mishima, in honor of their album, Set Tota La Vida, which can be translated into English to mean Thirsty for Life.
Founded in: 2008
Address of Winery: Polígon Ind. Sort dels Capellans
City: Falset
Province: Tarragona
Postal Code: 43730
Country: Spain
Phone Number: (+34) 666 415 735
Does this winery offer guided tours? No
Does this winery offer tourist services? No
Denomination of Origen:
Grape Varietales: