Avelino Vegas Bodegas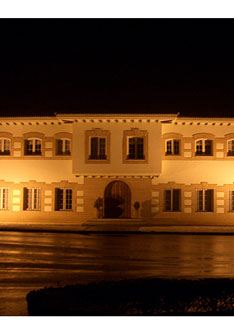 The philosophy of the Avelino Vegas winery is to look towards the future, without forgetting the lessons from the past.
Founded in 1950 by Avelino Vegas, today the winery is run by the next generation of Avelino Vegas' family, namely his son and his daughter in law. Besides, the third generation of the family is already making their first steps in the business, so generational continuity is ensured.
The Avelino Vegas winery is part of a group of wineries in Castilla y León, and recently they have also decided to launch a winery in La Rioja. Overall, the company manages 1,100 hectares of vineyards, of which 600 hectares are white varieties and 500 hectares are red grapes. One quarter of all of the wines produced by the Avelino Vegas winery are sold outside of Spain in 30 different countries around the world.
The Avelino Vegas winery crafts its white wines in the Rueda DO. The company owns very old vineyards in the Segovia province, as well as in Valladolid. Grown in trellises, all of the vines are harvested by night to prevent oxidation and undesired prefermentation.
The red wines are produced by the Bodega Fuentespina winery in the Ribera del Duero DO, while the rosé wines are crafted in the Cigales DO. The vinification processes of these wines are as brief as possible to preserve the natural aromas and freshness of the grapes. The philosophy of the Fuentespina winery by Avelino Vegas is to craft high quality wines with a distinctive expression of their terroir. This winery also has a grand stock of French and American oak barrels. Some of them are new, while others are reused. None of the barrels is above five years old.
Founding year: 1950
Address of Winery: C/ Real del Pino, 36
City: Santiuste
Province: Segovia
Postal Code: 40460
Country: Spain
Phone Number: (+34) 921.596.002
Does this winery offer guided tours? No
Does this winery offer tourist services? No