Bodegas Baigorri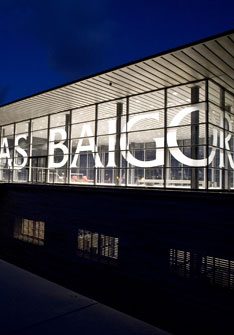 Tradition and Innovation converge at the Bodegas Baigorri winery.
After years of struggle, Jesús Baigorri and Iñaki Aspiazu, owners of Bodegas Baigorri, finally managed to fulfill their deepest wine dream. Today, the building of the Baigorri winery, an architectural landmark in its own right, stands both proud and respectful within the magnificent Rioja landscape that surrounds it.
Bodega Baigorri works hard to provide the highest quality and the utmost excellence in their wines. To achieve this goal, the Baigorri winery combines the wisdom of old Rioja's winemaking traditions with the use of state-of-the-art technology. Moreover, all vines are grown following strict organic farming methods.
The wines from the Bodegas Baigorri winery, from the Rioja Alavesa region in Spain, are consistently listed among the best-crafted, most expressive wines produced in La Rioja.
This winery crafts its red wines from Tempranillo and Grenache grapes, while their only white wine is crafted from Viura (aka Macabeo) grapes.
Founded in: 2002
Address of Winery: Ctra. Vitoria-Logrono Km 53
City: Samaniego
Province: Logroño
Postal Code: 01307
Country: Spain
Phone Number: (+34) 945 609 420
Does this winery offer guided tours? Yes
Does this winery offer tourist services? No