Bodegas Cunqueiro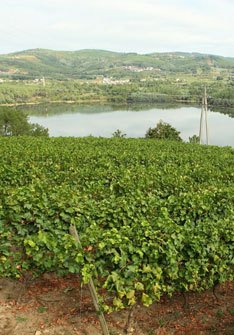 From all native grape varietals, the Bodegas Cunqueiro winery crafts fresh, complex, and elegant white wines.
The Bodegas Cunqueiro winery of the Ribeiro is situated in the town of Prado de Miño, which is in the province of O´Ribeiro inside the Ourense region. This is a family winery was founded in the 1960s and this winery has been recently updated with the newest winemaking technology on the market. With this experience and new technology the Bodegas Cunquiero winery crafts some of the best Spanish wine from all native Spanish grape varietals.
The white wines of the Bodegas Cunquiero in the Riberio Denomination of Origin (DO) are crafted from the native single grape varietal or coupage of Treizadura, Torrontés, Godello, Albariño, and Loureira grapes. Furthermore, this winery also cultivates Palomino grapes.
An example of one of the excellent wines by the Bodegas Cunquiero winery is the III Milenium de Cunquiero. This is a powerful, persistent, fresh, complex, flavorful, and fruity Spanish white wine.
City: Prado de Miño
Province: Ourense
Postal Code: 32430
Country: Spain
Phone Number: (+34) 988 489 023
Does this winery offer guided tours? No
Does this winery offer tourist services? No