Jané Ventura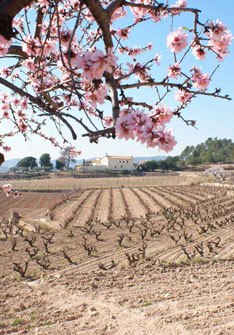 The Jané Ventura winery crafts its products with the goal of producing personal and unique wines. Wines born out of a passion for the land.
Since 2010, all of the wines and Cavas crafted by the Jané Ventura winery are organic wines and organic sparkling wines. Almost a hundred years old, today this family winery is run by the fourth generation of the Jané Ventura family. The great leap forward, though, happened in 1985, when Benjamí Jané Ventura, the father of the current wine director of the company, completely refurbished the facilities of the winery and redefined its philosophy with the aid of enologist Carles Mitjans, chief winemaker of Jané Ventura for 43 years. Terroir-driven, they decided to craft wines that would transmit the ultimate expression of the Penedès region.
The Jané Ventura winery is situated in Lower Penedés, a region with a micro-climate that receives influences from the Mediterranean Sea and the Pyrenees Mountains. This micro-climate has warm summers, conveniently cooled by sea breezes, and moderately cold winters.
The Jané Ventura winery began producing Cavas in 1990. Recently, the winery began producing wines from interesting, little-known indigenous grapes, such as a varietal wine entirely made from Sumoll, a red grape from Penedès.
The labels of all Jané Ventura wines are inspired by elements present in the winery's natural surroundings.
Founded in: 1914
Address of Winery: Crta. de Calafell, 2
City: El Vendrell
Province: Tarragona
Postal Code: 43700
Country: Spain
Phone Number: (+34) 977 660 118
Does this winery offer guided tours? No
Does this winery offer tourist services? No